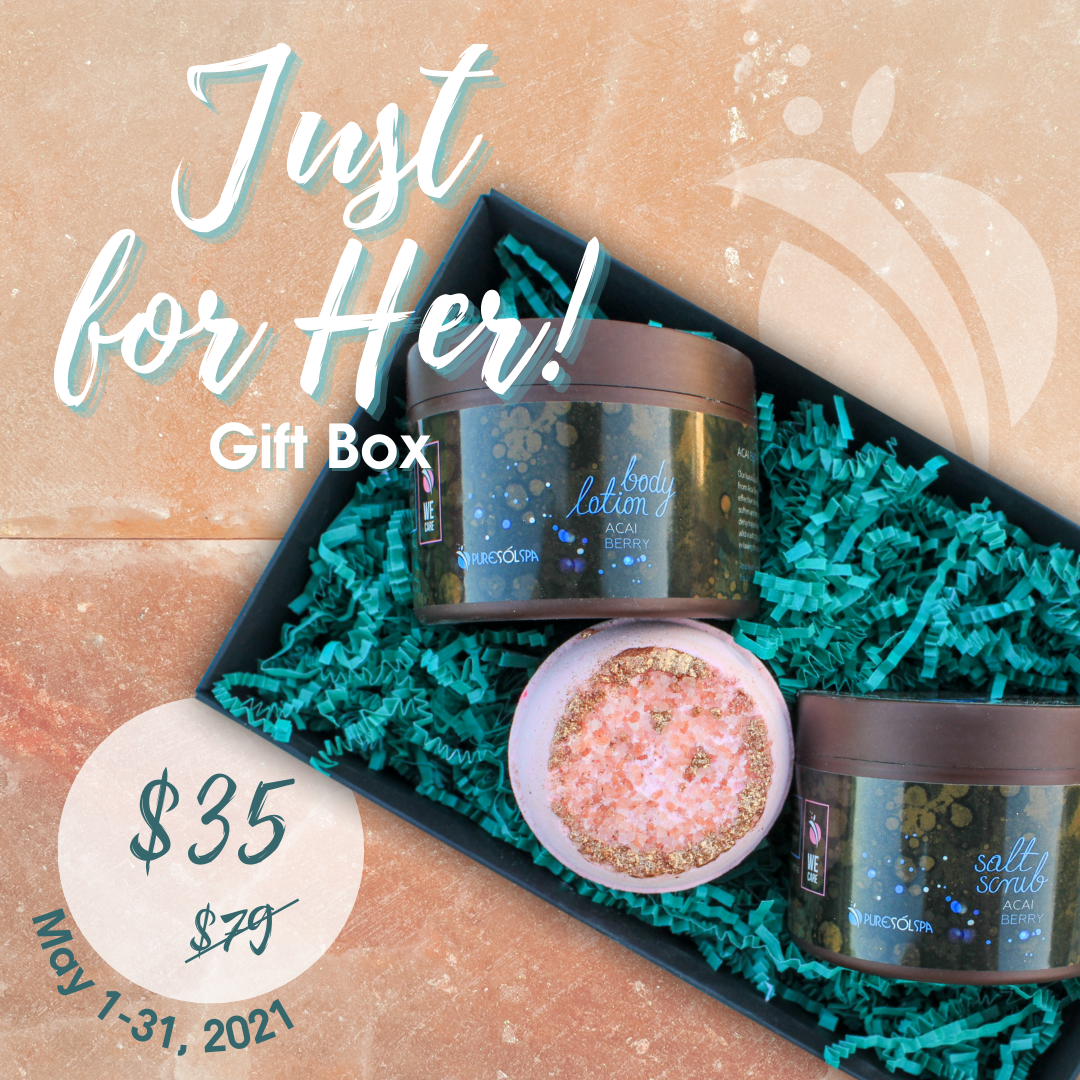 Just For Her Box
SKU 00522
Product Details
Our Just for Her Gift Box is available through the end of the month while supplies last!
💙Acai Body Lotion - composed of carefully selected ingredients to hydrate and nourish the skin. The extract from acai berries provides powerful antioxidant qualities that aid in natural and effective skin care.
💙Acai Salt Scrub - based on iodine and bromine rich salts from Bochnia, Poland. The combination of berries and salt gently exfoliates and rejuvenates your skin. Macadamia seed oil slows down the skin aging process while acai berry fruit extracts, rich in polyphenols, vitamins, and minerals protects it from free radicals.
💙Rose Quartz Bath Bomb - contains a generous amount of natural oils, including coconut, shea butter, sweet almond, avocado, to help hydrate and invigorating fragrance relaxes mind and body!
Save this product for later